Welcome to the LUNI Wiki
Information and details regarding the "LEGO Universe, newly imagined" (LUNI) Free and Open Source project. The main page is located at http://bit.ly/-lu-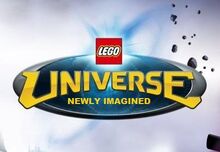 About LUNI
LUNI is a private server in devolopment for playing LEGO Universe again. The features include walking on all worlds and other basic things. The main website (http://timtechsoftware.com/lu) is where you should post all your questions. Have fun!
Polls
In response to Raffa's Sourceforge shut down, whose side are you on? Team Timtech or Team Raffa?
Notice: This poll will close on April 30, 2015.
Latest activity
Photos and videos are a great way to add visuals to your wiki. Find videos about your topic by exploring Wikia's Video Library.